Dr. Arnold Almonte is a gifted, board certified plastic surgeon. He is one of the only plastic surgeons in Sacramento that has dedicated 100% of his practice to cosmetic surgery of the face and neck. Dr. Almonte believes that this focused concentration leads to superior knowledge and expertise in facial rejuvenation.
Dr. Almonte takes great pride in his ability to connect with patients, establish rapport, and understand their needs. As a plastic surgeon who specializes in face and neck rejuvenation, he understands that each patient wants to improve their appearance in a specific way. He strives to help them reach their goals.
Dr. Arnold Almonte is a rare plastic surgeon who has mastered the art of performing facial cosmetic surgery completely under local anesthesia. This technique significantly reduces risks. Using this approach, he has safely performed over 2500 facial plastic surgery procedures.
Dr. Almonte specializes in plastic surgery and nonsurgical facial rejuvenation procedures including: Botox, fillers, Precision TX, a nonsurgical laser facelift, microneedling, J-Plasma (cool helium plasma) facial rejuvenation, liquid facelift, facelift surgery, eyelid surgery (blepharoplasty), brow lift, neck lift, neck liposuction, earlobe/gauge repair and fat transfer.
While centered Roseville, in the Greater Sacramento California area, as a skilled plastic surgeon Dr. Arnold Almonte has patients from all over the United States that seek his expertise and care. He can be reached at the Almonte Center for Facial Cosmetic Surgery in Roseville at 916-771-2062 or through the Contact an Expert in your Area page on this site.
Before and After Photos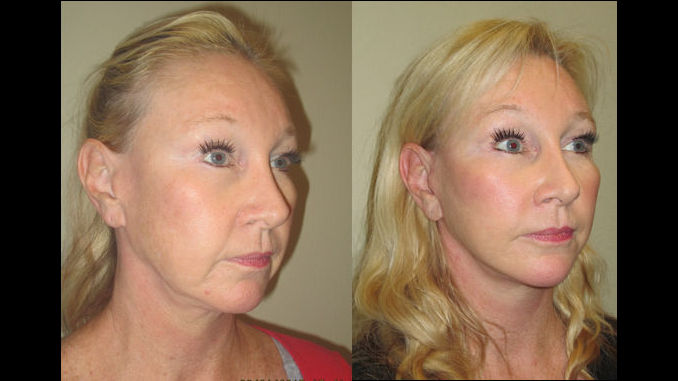 Female, 52 Before and After Facelift by Dr. Arnold Almonte, plastic surgeon of Sacramento, California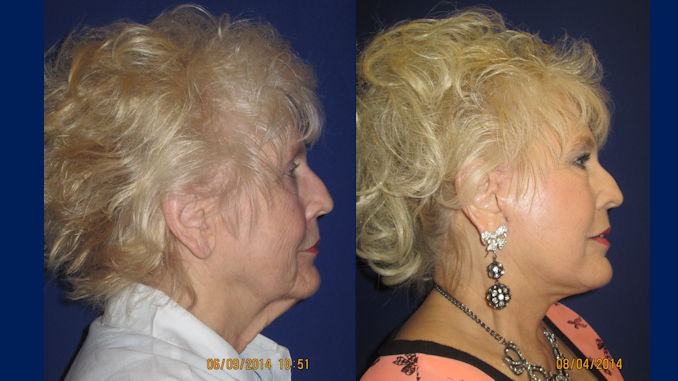 Female, 71 Before and After Facelift by Dr. Arnold Almonte, plastic surgeon in metro Sacramento, California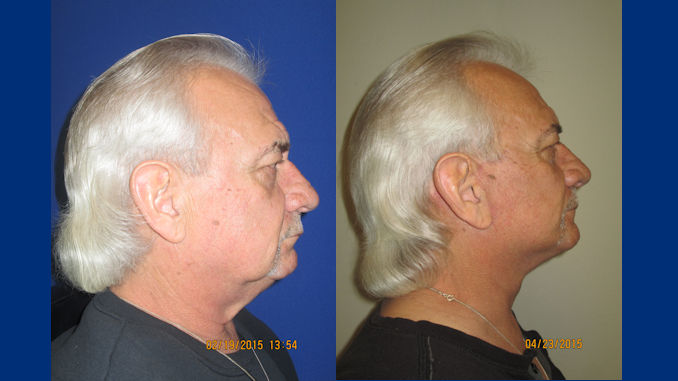 Male, 63 Before and After Facelift by Dr. Arnold Almonte, plastic surgeon in metro Sacramento, CA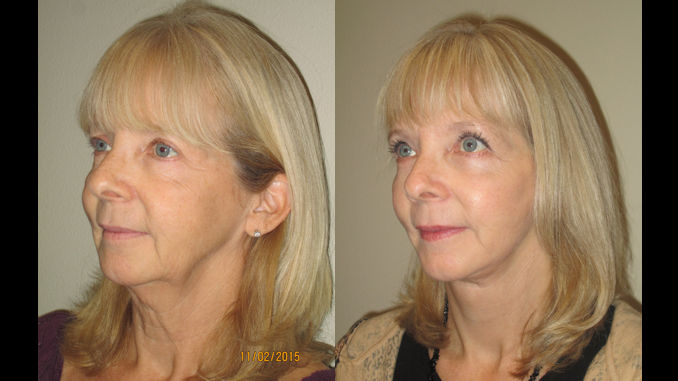 Female, 58 Before and After Facelift plus Upper and Lower Eyelid Surgery (Blepharoplasty) by plastic surgeon Dr. Arnold Almonte of metro Sacramento, California
Woman, 71 Before and After non-surgical Precision TX treatment for loose neck skin by Dr. Arnold Almonte, plastic surgeon in the Sacramento, California area